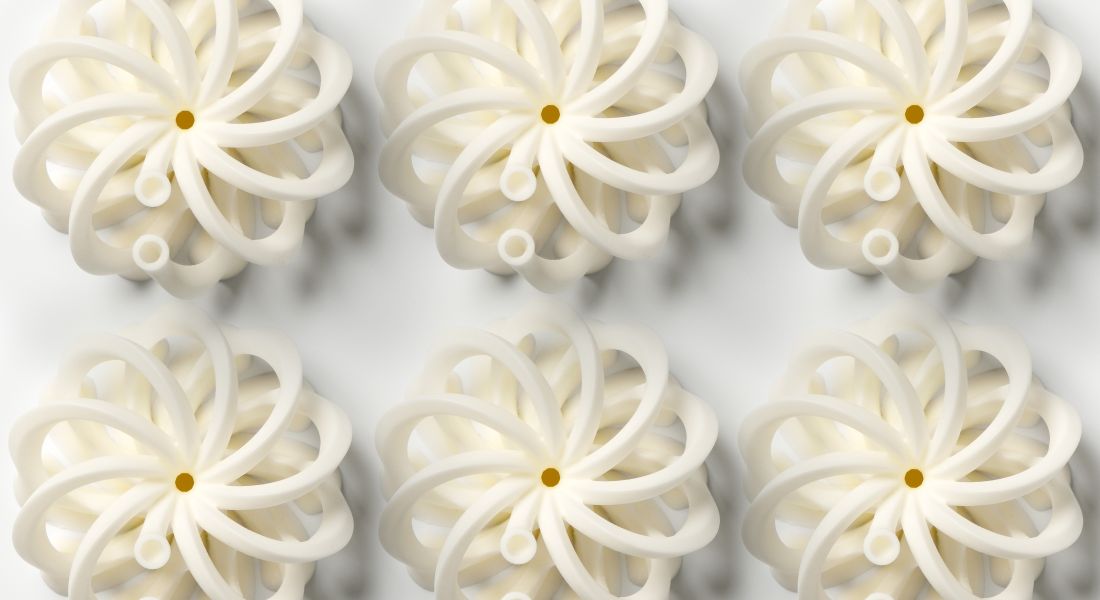 Press release
February 6, 2020
Formatec expanding with in-house ceramic 3D printing added to their production services
Formatec is excited to announce that they are expanding their portfolio of production services with 3D printing ceramics.
3D printing is rapidly gaining terrain to change conventional ways of manufacturing for the better. Combined with the outstanding material properties of ceramics and metals 3D printing opens up great opportunities for high-tech industry and exclusive consumer goods.
With reducing time, labor and cost while adding value through the beneficial features of 3D printing, for example form freedom and the possibility to print complex geometries, it is proving to be a very viable alternative to traditional ways of production. Moreover, product properties equivalent to Ceramic Injection Molding (CIM) due to the use of equal raw material.
Formatec is specialized in CIM for over 20 years, dedicated to manufacturing products for example for the chemical, medical and aesthetical industry. The need for excellent product properties and finish quality is inherent to these type of industries that Formatec can fulfill seamlessly.
René Bult, General Manager of Formatec:
"With our team we can offer our customers added value through our extensive knowledge and experience with ceramics as a CIM pioneer. This combined with the almost endless possibilities that 3D printing offers we are excited for the opportunities that lie ahead".
Adding 3D printing to their scope of services, Formatec is able to offer five different ways to shape ceramics, suited to the customers' need to choose the best fit depending on quantity, investment and lead time. When application rules over design, 3D printing surely is your way to go.
Peter Glajc, Mechanical Engineer at Thermo Fisher Scientific:
"We've chosen 3D printing because we wanted to compare this quite new and interesting technique with "standard" ceramics manufacturing. 3D printing was cheaper and faster."
Since the 1st of January of this year, Formatec accepts orders for 3D printed ceramics. For all inquiries, contact Harrie Sneijers, Sales Manager h.sneijers (remove this) at formatec.nl, or fill out the quote request form here: www.hightechceramics.com/on-demand-3d-printing
---
Formatec is a manufacturer of CIM, MIM and 3D printed products. Their production facility is based in The Netherlands from where they can offer their in-house services from a single piece to large scale series.