Overview
Industries
We serve your industry to face manufacturing challenges. Depending on your needs of complexity, weight reduction or durability to achieve the best performance, we can support you with delivering high quality parts and products for high demanding markets. With our three divisions, extensive production capabilities and years of experience we are confident we can meet those challenges.
Medical and dental
Formatec provides solutions for medical devices and instruments, orthopedic and orthodontic applications.
Medical devices and instruments often have stringent requirements on materials (low weight, non-magnetic properties, disinfectable surface quality, et cetera). Metal Injection Molding provides the right options for material savings, tailored material alloys and uniformly smooth surfaces with high precision.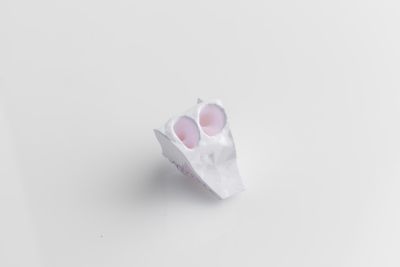 Additionally, orthopedic applications may also require biocompatibility. Ceramics as a material, in specific compared to metal, is an absolute advantage as a result of its biocompatibility, ensuring no signs of rejection or allergic reaction from the human body. Both CIM and AM can accurately produce parts with complex details. Additive Manufacturing as a production method offers the possibility to create personalized solutions tailored to the patient. Additionally, the high temperature resistance makes ceramic easy to sterilize, which is truly advantageous in the medical and dental industries.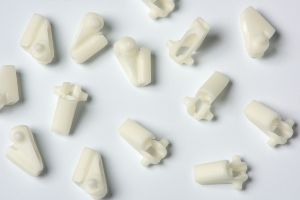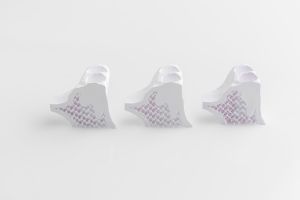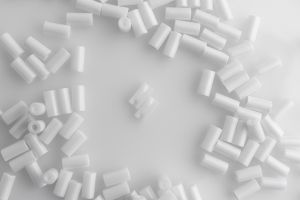 Examples
Surgical Instruments: endoscopic graspers & scissors, instrument bodies, scalpel handles, forceps, endoscopy, ablation electrodes
Orthopedic: trauma plates, screws, spine (implants & external fixation), orthopedic surgery tools (power & hand)
Orthodontic & Dental: brackets, dental instruments, implants
Hearing Devices housings, implants
Automotive
Parts for automotive require high precision and equal performance. While the market for automotive is very dynamic with changes to be made at a fast pace due to constant development and evolving customer demand this sector needs high volume production at the same time.
Next to high precision, automotive parts require offering excellent strength at low weight, working at high temperatures and need to be wear-resistant to achieve high performance against economic prices.
The technology of Metal and Ceramic Injection Molding is therefore increasingly used for the most challenging applications. Example parts are sensor housings, fuel injection systems, soft magnetics for electromotor parts, and valve trains.
With our ability to provide engineering support and manufacturing capacity at a large scale we can supply components to this industry. We can offer a wide range of alloys manufactured through Metal Injection Moulding, like stainless steel and soft magnetic steel, offering high precision parts to withstand the demanding environment.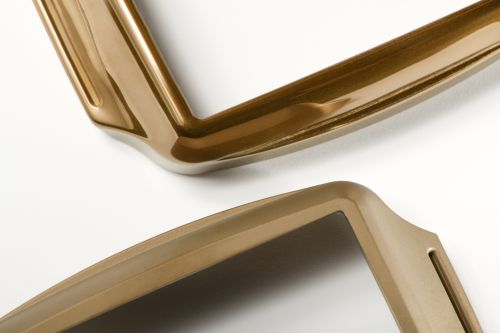 Watch and jewelry industry
Ceramic materials are increasingly used by designers of exclusive consumer goods. In polished form, ceramic takes on a very chic look, that we can provide in different appealing colors. It can be combined with precious metals, diamonds, rubies and other gemstones, to create the most desirable product combinations. As ceramic is in the range of the hardest materials after diamond, it is highly scratch-resistant and durable, lasting for years and years. As an added benefit, ceramic will not cause any allergic reaction due to its inertness, and therefore always possible to wear on the skin.
Ceramic Injection Molding is used as a very economic method for near net shaping of aesthetic parts. Starting with injection moulded green parts, combined with pre-sinter machining, sintering to high densities and surface finishing the most valuable objects are created.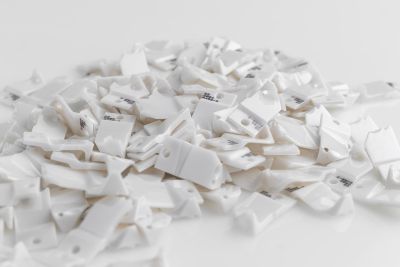 Technical parts
Most products we produce in ceramic and metal are dedicated to technical applications. At a fast pace, we can turn from prototyping into large scale, high precision production, using our Additive Manufacturing, powder pressing & machining and Powder Injection Molding competences. With our wide range of materials available, we can easily meet the requirements of technical parts for many industries and applications. Example industries are: textile machinery, pick & place for electronics assembly, fluid handling, and general machinery.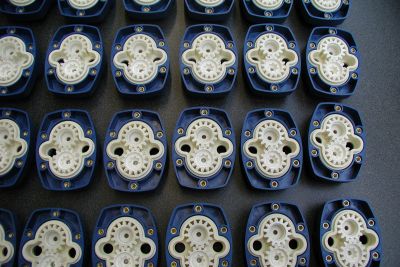 Chemical industry
Ceramic materials are highly resistant to chemical attack, making it the perfect material for applications used in the chemical sector. The chemical and petrochemical industry use pipes, pumps and other parts made of ceramic materials for fluid processing. Ceramic catalysts and catalyst carriers are for example used in petroleum refining and chemical processing for manufacturing fuels, polymers, bulk chemicals, and pharmaceuticals that would not be possible otherwise, but also for reducing environmental pollution.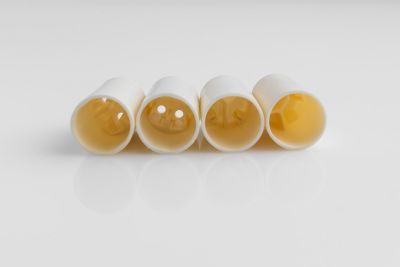 Electronics
One specific example for the electronics industry are sensors and their housings. Measuring conditions with sensors are often extreme; corrosive environments, chemical fluids, sometimes combined with high temperatures and large fluctuations in temperature. Therefore, high requirements are set for materials used in sensor assemblies. In many sensor applications ceramics and specific metals, like copper or tungsten are used for their favourable material properties (e.g. highly conductive or insulating, chemical and/or temperature resistant).
Through Powder Injection Moulding such parts often with complex geometries and high accuracy can be produced in high quantities.