Overview
Technology
Technical ceramics are used for those critical applications in the medical, high-tech, automotive and other industries where conventional materials like metals or high performance plastics do not perform. But often during the product development phase of such high performance materials the production of prototypes and small initial series is time consuming, difficult and expensive. Formatec is the first company in the world offering both the 3D printing technology and the machine capacity for product development support and serial production to these demanding industries.
At Formatec, we apply the Admaflex Technology which originates from Stereolithography (SLA) but in an updated version called DLP (Digital Light Processing). This specific way of Additive Manufacturing is currently the most reliable and precise additive technique available. It uses photosensitive liquid polymers, mixed with either ceramic or metal powder, cured through light. AM through DLP enables producing high quality products for demanding markets.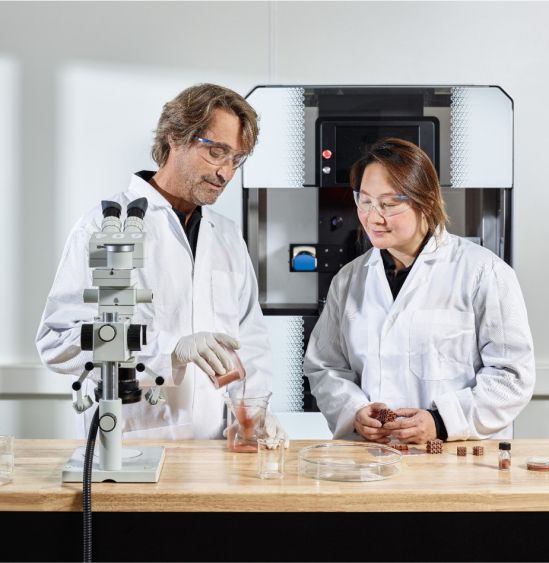 THE BENEFITS
Free forming capabilities allowing complex shapes
Alternative to high perfromance plastics: low weight, corrosion, wear and hight temperature resistance­
Complex geometries with tight dimensional tolerances and smooth surface
Reduced Time to Market, compared to Injection Moulding
Specifically beneficial for one piece to small series production
Low batch start-up cost and time
Low material waste
APPLICATIONS
When integrated designs and functional material structures are required to improve performance, the benefits of Additive Manufacturing are evident. Additive Manufacturing provides benefits for time saving, waste minimization and cost reduction. AM finds applications in automotive, biomedical, electronics, aerospace, energy, chemical and jewelry.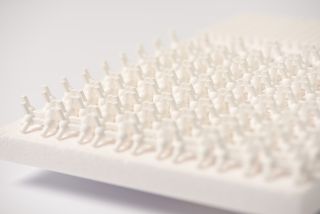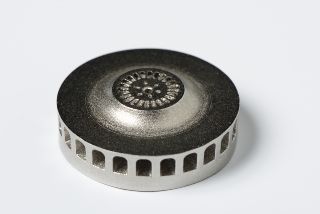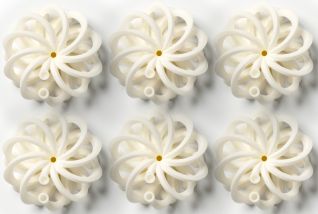 Additive manufacturing materials
We can offer Additive Manufactured products in both metal as ceramic. Our portfolio includes:
Ceramics: Alumina, Zirconia, Silica, Hydroxyapatite
Metals: 316L, 17-4 PH, Inconel 625, Copper
Additionally we have the ability to develop custom metal or ceramic slurry for Additive Manufacturing together with our partner Admatec Europe.
Process
From design to manufacturing of functional parts with form freedom
If you are looking for ceramic and/or metal parts with high accuracy, surface quality and durability for high demanding applications in small batches, Additive Manufacturing is a very interesting option for you!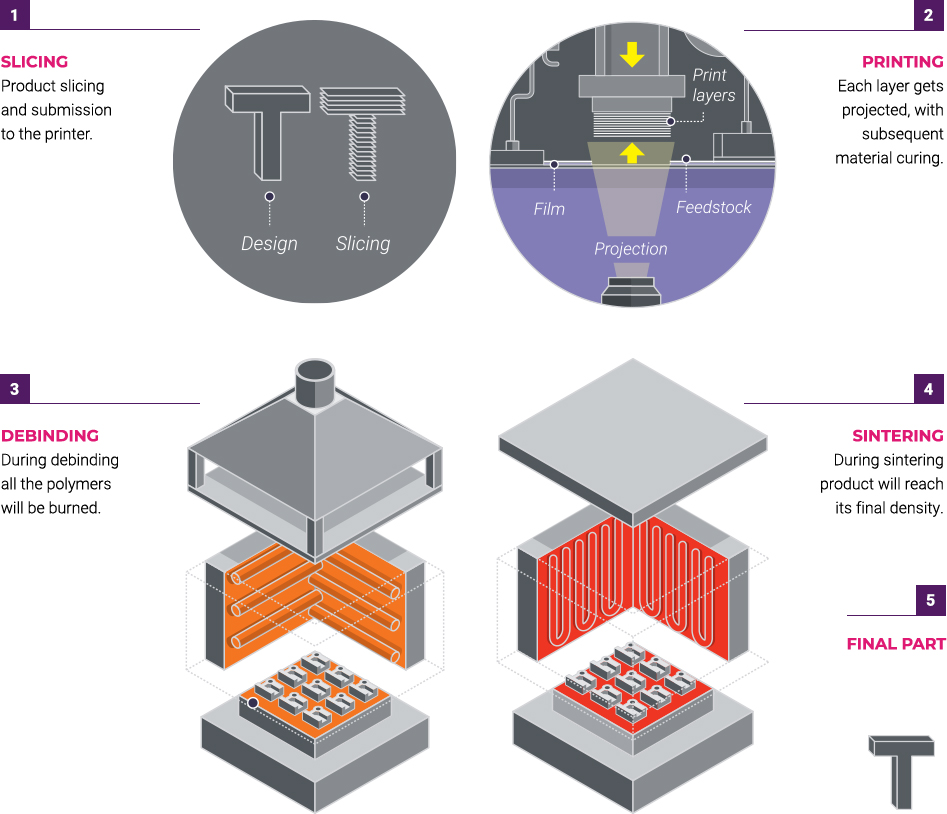 We can process your choice of material in different ways