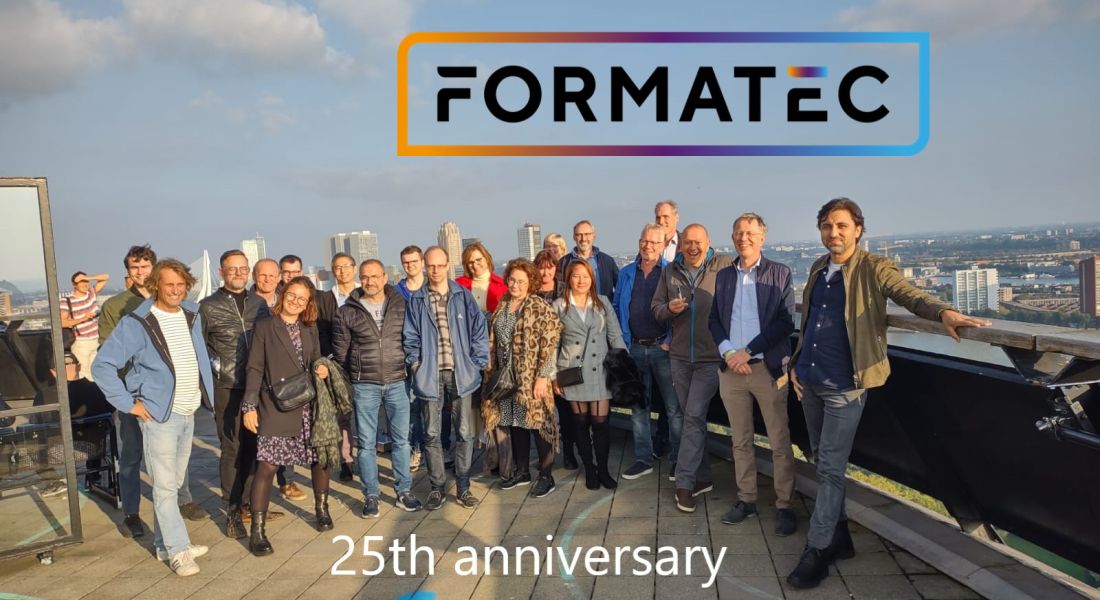 Formatec celebrates its 25th anniversary
HAPPY ANNIVERSARY
We're pleased and honoured to cross another major milestone as we kick off our 25th year. Whether you have been working with us from the beginning or just recently started a business relation with us, we're excited to celebrate our past and, together with you, lay the path for our future.
OUR STORY
Our organization's roots go back to 1996 when Peter Kuijpers started an R&D company for the development for the production of new ceramic component, using the powder injection moulding process. This was the start of the first commercial CIM company in the Netherlands.
Formatec became well known not only for their expertise in ceramic processing but also for the production of high end aesthetical components for exclusive mobile phones, watches and jewellery. In 2012 Formatec started the development of her own 3D printing process together with the Energy Center Netherlands (ECN) and within 1 year Formatec introduced their first printed ceramic components. A new company, Admatec, was founded to develop and grow this new and promising technology.
In 2019 Formatec added Metal Injection Moulding to her portfolio and launched a new logo to distinguish all 3 activities: additive manufacturing, technical ceramics and metal injection moulding.
Today Formatec, together with Admatec, is a constant and reliable factor in the Dutch high end industry. We serve our customers, for this we are constantly improving; in organization, quality, reliability, technology, product portfolio and productivity. We aim to be a most valued supplier shaping their future; from powder to end-product.